NAXOS

NAXOS TOWN CASTLE

A WALK IN THE CASTLE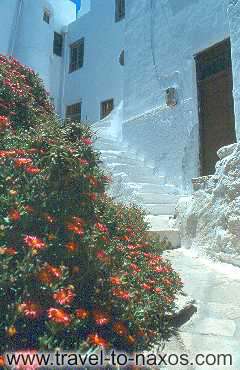 Passing through the 3 doors that lead to the castle we let time lead us to a different era, where the noble mansions with the emblems in their entrances we reigning, the countless "sokakia" (narrow pathways), the cheery white-painted countryards, a world of grandeur.

The castle in the heart of Chora goes back to the era of Venetian rule (1204-1537 AD), and although it is preserved in almost its original form it is inhabited to this day.

From the seven towers of the castle only the tower of Krispi survived (tower of Glezos) which was home of the last dukes of the island.

The walk to the "Akropolis" od the island will fascinate every visitor, while the view will remain unforgetable!
Please share your opinion of it with other travelers. Write a review!