NAXOS

NAXOS

NIGHT LIFE IN NAXOS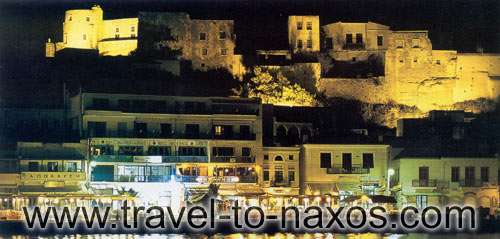 The large and touristically developed island of Naxos offers to the visitor a lot of entertainment options. On the beachfront drive and in the small side streets exist dozens of coffee shops, bars, big clubs and live music places. Agios Prokopis and Agia Anna have nightlife as well. In nothern Naxos there are bars in a lot of villages. On certain dates (on the name date of the patron sain) all villages of the island have folk fairs with dances and traditional live music played by local bands and musicians.
In Chora as well as in the villages there are plenty choices for food:
Traditional taverns
Mezedopolia
Restaurants
with tastes ranging from local Greek to international cuisine!
The visitor will findfish taverns with truly fresh fish and restaurants of all kinds in most of the beach areas (St. Anna, Plaka, Pirgaki, Abram, Liona, etc.)
Please share your opinion of it with other travelers. Write a review!